One of the first questions a client will ask themselves is, "Is this a professional service I want in my home?" With so many different individuals advertising their assistance, testimonials of Furry Footsteps LLC years of professional skills show they are more committed and knowledgeable than their competitors. Here are three families, the stories of their furry friends, and the ways Furry Footsteps LLC has become invaluable:
A Valuable Service to Those Working at Home: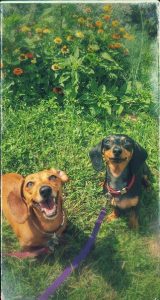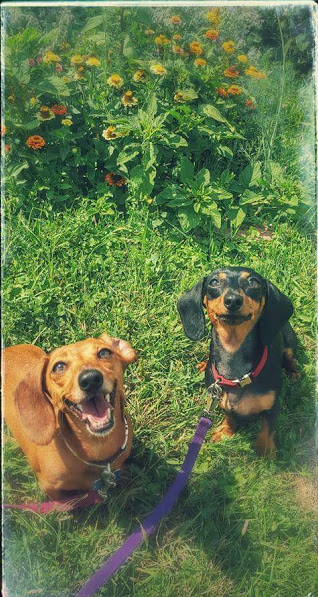 A client who works from home has been using Furry Footsteps LLC walking services for three years for their two miniature dachshunds. All those who work at home know that household interruptions can affect workflow, and our pet professionals have become a reliable caretaker to help work efficiency. Furry Footsteps LLC works to make sure our clients can get through their work day without worrying about walking, feeding or socializing.
In the three years this client has used Furry Footsteps LLC services they have never canceled an appointment. Their pets wait by the door during usual walk times, and are able to be relaxed and calm following a visit from our professionals. If the client's workload increases, Furry Footsteps LLC steps up their availability to make sure the client can focus all their attention on the project at hand – all while knowing their pets are pampered and cared for in the home.
Our pet professionals are also readily available as expert advisors. Concerns this client has about nutrition, behavioral concerns or health matters can be answered the same day. Not just a pet professional, Furry Footsteps LLC is a valuable resource in a busy life.
While You Are Away, The Cat Can Still Play
Occasionally, those with pets are faced with the prospect of finding care for pets while they are on vacation. Owners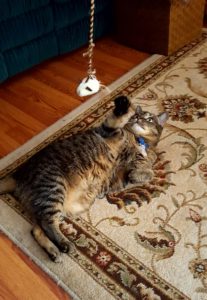 who value a low stress environment turn to in-home care. One client in particular has been using Furry Footsteps LLC for two years to care of their twelve-year-old cat when vacation time comes around. Nadia, the furry friend in question, is highly social, and waits by the door for our pet care professional to arrive and says a reluctant goodbye when they leave. Furry Footsteps LLC has worked to develop a relationship with Nadia, making vacation time a visit from an old friend instead of a new person to stress Nadia out every trip.
While pet care is our highest priority, our client knows the services we automatically include are just as valuable. Tasks like litter box cleanup, mail fetching, recycling duties and home security are just a few of the little extras Furry Footsteps LLC provides for Nadia's owner. In addition to these responsibilities, our professional pet care specialists provide needed social support for Nadia until she is reunited with her owner. Luckily, Nadia's parents need not worry about a dirty litter box after a long weekend away when we are on call. With regular updates and photos from home, her owners know Nadia (and Furry Footsteps LLC) has it all under control.
The Professional's Best Friend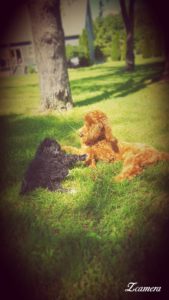 Sometimes a pet owner only needs a little help with mid-day walks while at work. This is the reason a family with a young and active Goldendoodle and Portuguese Water Dog contacted Furry Footsteps LLC for services. When the owner has a lengthy commute to work, which prevents them from predictable walk times, Furry Footsteps LLC steps in to provide scheduled walks and feeding times to cut the stress from a dedicated professional's workday. With an established relationship already in place, there is no doubt or scrambling for keys, just a quick phone call. This allows the owners to bring home the bacon to calm and relaxed dogs, without wondering how to juggle two aspects of their life.
These are only a few of the clients Furry Footsteps LLC helps to live a stress-free and balanced life with pets. Their reputation and prices reflect a professional service which is always available to clients, no matter when or how. While our first concern is to make sure your pets' social and physical needs are met, we have an unending variety of tasks we try to complete to go that extra mile. With Furry Footsteps LLC you are not just getting a pet walker, you're getting a pet trainer knowledgeable in pet health, available whenever you need them, who has a sterling reputation to set you at ease when they are in your home.
Contact Furry Footsteps LLC today to see how they can make your life, and your pets' lives, easier!
Any current clients reading? Give us a shout out to let us know in which way Furry Footsteps LLC helps you on our visits!