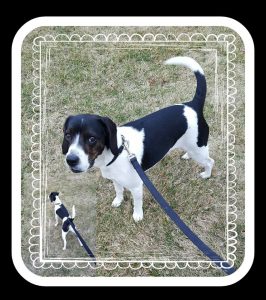 My dog, Bailey loves Millicent so much .. I spend so many hours at work and he will whine when am getting ready to work but when I told him Millicent will come and you guys will walk together and have fun he will stop whining and jump to his couch and lay down … He also know when Millicent come over way before she knock our front door and giving her kisses and hugs … My dog adore her and I know she love him too. Thank you so much !!!
-Tia D Suryadireja Ypsilanti, MI
Furry Footsteps is #1 in my book! They are truly professionals on every level. Your given the comfort/assurance that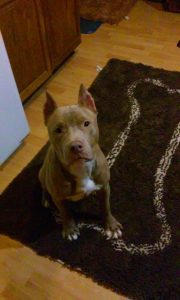 your pet(s) will be taken care of like they are family!
Kelli Holbrook, Southfield, MI
The staff @ Furry Footsteps were a step above the rest. I had an emergency business trip and I needed to go away for a long weekend. I called gave them 48 hrs notice and they were able to accommodate me. My dogs Chino & Duchess felt comfortable. They were fed healthy snacks, walked regularly and kept in the cleanest of conditions. I highly recommend Millicent Little & her staff. The Difference is the T.L.C. They actually love all animals and it shows.If you love your animals like family, Furry Footsteps are what you need.
-Rob Hester, Detroit, MI.
Furry Footsteps is fabulous! My pets are well cared for and I'm grateful that someone so experienced, responsible,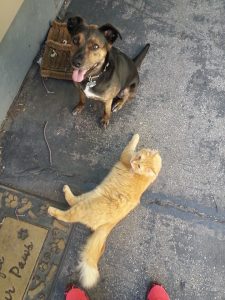 and caring can be home for them when I can't be.
Bryan Adato, Ypsilanti, MI
Furry Footsteps is the BEST! My son was in the hospital, and I couldn't get home to walk my doggies. I turned to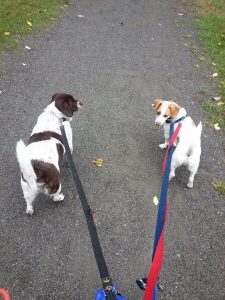 Millicent, and not only did she walk my furry babies, she came to the hospital to pick up and drop off my keys!! Awesome! Thank you!
Racheal Dishner-Downes, Ann Arbor, MI
Millicent is a knowledgeable professional who loves and understands pets. She can handle all breeds, sizes, and behaviors with confidence. She goes above and beyond expectations. I hired her to check in and bathroom my post-surgical 9 year old lab.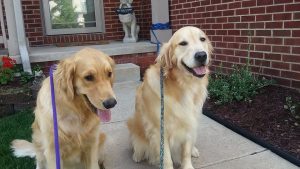 In addition to that, she goes out of her way to make sure my 1 year old puppy is thoroughly exercised on her visit. She also texts me updates and pictures so I can relax at work. My 2 dogs love her, and so do I! I highly recommend Millicent for all your pet needs!
Michele Ohs
Teacher Consultant at Ypsilanti Public Schools
Average rating:
2 reviews
May 3, 2017
Furry Footsteps
Furry Footsteps owned by Millicent Little-George has been a godsend to our family. While on vacation in Hawaii, Millicent cared for our pets Shelly, a Russian Tortoise and Buddy our adorable guinea pig. We were gone for two weeks and during that time Millicent had a key to our home, going in everyday to care for our pets and even watering the indoor and outdoor plants. We'd informed Millicent that Buddy was acting a little different and to keep an eye on him. Buddy took a turn for the worse and because of Millicent's swift actions and the care of the vet we were able to have Buddy with us for two more years. We returned home to find our pets happy, clean, and healthy. Millicent has a sincere love and respect for all animals You can see a true affinity when you see her interaction with them. Check out Furry Footsteps. You won't be disappointed.
May 3, 2017
Millicent has taken care of our cats twice and we totally recommend her. On the longer trip she even brought in our mail and watered our plant!!