Furry Footsteps has many friends in the local area, and we'd like to share some of our favorite pet resources.
Pet Recovery
Has your pet escaped the yard or have you lost your furry loved one? Click below to report your lost pet to a huge lost pet recovery network!


Pet Supplies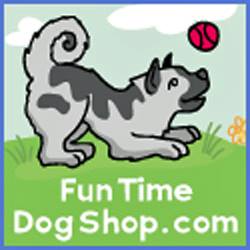 We love Fun Time Dog Shop! They have the highest quality treats and toys. The owner, Sarah, is an awesome person and active in animal rescue!
Fun Time Dog Shop LLC was created with two goals in mind. The first, to help support some of the over 6 million dogs who are homeless and placed in shelters or with rescue groups each year. Second, to offer high quality products, that people and their dogs actually use, at reasonable prices.
Pet Supplies Plus has great deals on premium dog and cat foods and treats. They have great coupons and awesome sales as well! They are located at 43665 Ford Rd. in Canton, Michigan and 2224 S. Main Street in Ann Arbor.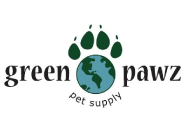 Green Pawz is an AWESOME local pet supply store located in the Maple Village Shopping Center in Ann Arbor, Michigan. They are on 211 North Maple. The customer service here is exemplary and the owner Lisa is awesome to talk to. They have a really wide variety of freeze dried raw products. We love the Stella & Chewy's brand! Green Pawz also has a huge selection of natural treats and chews. All of the pet food they carry is made in the United States and Canada and contain no by-products, rendered meats, corn, wheat, soy, artificial colors, flavors or preservatives. All of their toys and supplies are safe and non-toxic.
Training
Force Free, Fun, Relationship Based Solutions. Owners/Trainers, Lowell Zuckerman, Angela Schmorrow
Longsnouts uses reward based training to enrich the human-canine relationship. Owner/Lead Trainer, Educator, Advocate- Hannah Ashmore
Canine Sports Recreation Center
Agility and Obedience Training, Grooming, PEAK Fitness, Private Lessons. Various Trainers
Agility and Obedience Training, Puppy Classes, Tricks, Rally and much more! Various Trainers
Humane Society of Huron Valley
HSHV offers affordable training for dogs at every level. Classes use positive reinforcement to teach dogs how to problem solve and make good decisions on their own. They promote positive, trusting relationships and effective communication practices between you and your canine pal.
Veterinarians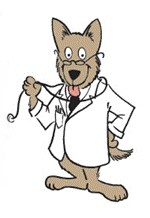 Dr. John Smith is the Dog Doctor and he is phenomenal. He has been our vet for about fifteen years now. His approach is to try to find the root cause of the condition of your pet instead of just treating the symptoms. He is an advocate of homemade and premium diets.
Blue Pearl Specialty Emergency Veterinary Care

Blue Pearl Veterinary Partners is a national provider of specialty and emergency veterinary care.
Humane Society of Huron Valley

The veterinarians at Humane Society of Huron Valley do it all, and with a lot of heart! They provide care for over 12,000 animals a year, both beloved family pets and homeless animals throughout Washtenaw County.

Oakland Veterinary Referral Services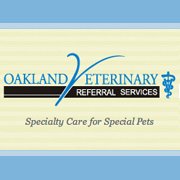 OVRS is a locally owned and operated specialty veterinary hospital located in Bloomfield Hills, Michigan. When my dog Solomon had to have an emergency amputation, this facility provided the most compassionate, exemplary service I've experienced in light of such a dire situation. Their emergency hospital is open 24-hours a day and 7-days a week providing emergency coverage for all veterinarians and to all pet owners in the surrounding communities in Oakland County, as well as Ohio and Northern Michigan (including the Upper Peninsula).