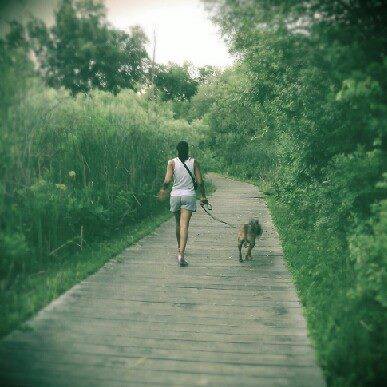 Our goal is to keep services affordable!
Efficiency and affordability is a priority with Furry Footsteps. We strive to provide affordable, high quality, safe and private service(s) for our clients. Since much of our time is spent on the road, gas is an expense we try to keep at a minimum in order to pass on savings to our regular clients. For this reason, we really strive to keep our service area contained to areas specified.
We do not charge extra per additional pet(s) like many companies, unless the requested service(s) exceeds the time that clients request.
We also do not charge extra for poop clean up, administering medication or extras like taking out or bringing in trash/recycling, mail or leaving on and turning off lights or any other requests you may have in order for your home maintain that 'lived in' look and feel in your absence.
We arrive in unmarked vehicles (no car wraps or magnetized logos) in order to maintain a high level of privacy. Many unsavory persons notice changes routines such as these and try to take advantage of these give-a-ways in order to take advantage of households that vacation or work long hours. We are on top of this and are as concerned about your safety as our own household!
Services ….

Pet Sitting: Up to four visits per day, canine/feline.

Dog Walking

Attention

Will water plants or bring in mail upon request

Garbage/Recycling take out and return receptacles

Basic obedience training (integrated into walks and pet sitting)

Clean litter boxes

Rinse/clean pet food/water bowls

Give dogs/cats medication

Unlimited LOVE given free of charge!
Have questions about a service you don't see listed? We may be able to accomodate you! Contact us!
Areas of coverage ….

Ypsilanti

Belleville (Cutoff is Rawsonville Road)

Superior Township
Benefits of a pet sitter/dog walker ….
Coming home to a happy, tired pet

Customized service tailored to your pet's individual needs

Better leash manners

Opportunities for socialization in your community and home environment

Less barking and other destructive behavior

Easily housebreak your puppy with regularly scheduled visits

Crime deterrent! Constant activity in and around your home

Regular exercise which promotes a healthy appetite, attitude and regular toileting habits

Once home you can relax and enjoy your pets with the assurance they have had lots of love, quality attention and care in your absence

When pets have regular daily visits, there is less stress associated with owner absence

Minimizes exposure to illnesses from other animals

One-on-one attention…we become in tune to your pet's individual needs since we are with them and only them consistently
Pricing* ….

$20 per 15 minute visit

$25 per 20-30 minute visit

$10 Key Pick Up/Drop Off (total $20 if client opts not to keep a key on file and needs key returned after fulfillment of contract). There is no key pick up fee if pet sitter is provided with a copy of the key at the initial meet and greet.

$15 Rush Fee for same day (last minute) service

$10 Convenience Fee for static appointment times



No charge for additional dog(s), cat(s) or other pets unless requested service exceeds time.
*Additional charges will apply if the services requested upon consultation exceed time requested with multiple pets. Pricing subject to change without notice.