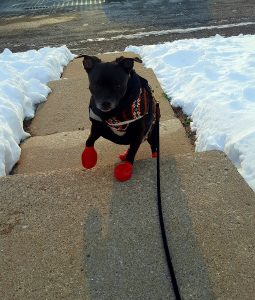 Unless you live or winter in a warm climate, there's a good chance that during this time of year, you've have to adjust your pet's lifestyle (and your own) to accommodate the frigid temperatures.
Because our pets have fur, we often do not think about protecting them from the elements. However, our furry family members need protection from the cold winter temperatures as well.
Read on for tips on protecting and maintaining your pet's health during the cold, dry winter months!