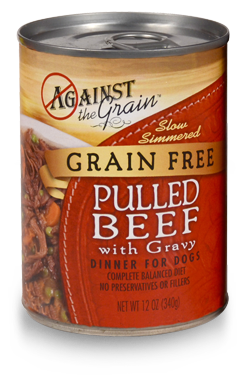 The previous dog food recall for Evanger's Hunk of Beef and other varieties has expanded. Additional lots have been recalled due to pentobarbital contamination. Please read further for the latest updates. As always, pleas share far and wide!
Complete details of the expanded February 2017 Evanger's dog food recall as reported by the editors of the Dog Food Advisor:

February 28, 2017 — Evanger's Dog and Cat Food Company, Inc. of Wheeling, Illinois, is expanding its voluntarily recall of specific lots of its beef products due to their potential of contamination with the deadly drug, pentobarbital.
Pentobarbital can affect animals that ingest it, and possibly cause side effects such as drowsiness, dizziness, excitement, loss of balance or nausea — or in extreme cases, death.
Only limited information regarding this expanded recall is available at this time. Further details will be added to this article as they become available.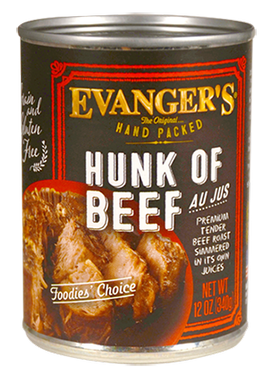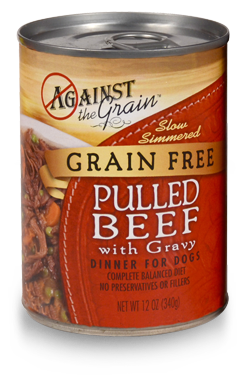 What's Recalled?
The following 3 items are now being recalled:
Evanger's Hunk of Beef
12 ounce can
Item #776155
Evanger's: Braised Beef
12 ounce can
Item #776150
Against the Grain Pulled Beef
12 ounce can
Item #776107
The three recalled products were manufactured between December 2015 and January 2017, and have expiration dates of December 2019 through January 2021.
The products were distributed online and through independent pet stores nationwide.
What to Do?
Consumers in possession of the affected product should return the cans or cases to the retailer where purchased for a full refund or replacement of product.
Retailers are asked to return the product to the distributor from whom they purchased it.
And distributors are required to quarantine all products with the relevant lot numbers.
Consumers with questions are asked to contact the company at 847-537-0102.
U.S. citizens can report complaints about FDA-regulated pet food products by calling the consumer complaint coordinator in your area.
Or go to http://www.fda.gov/petfoodcomplaints.
Canadians can report any health or safety incidents related to the use of this product by filling out the Consumer Product Incident Report Form.
Source: Evanger's Dog Food Recall Expands